Vocal Awakening
    Summer 2023
    Online Course


OPEN YOUR HEART
EXPLORE YOUR VOICE
& FREE YOUR SOUL
OPEN YOUR HEART, FIND YOUR VOICE, & FREE YOUR SOUL
YOU ARE A
Living Soul    EXPERIENCING LIFE THROUGH A   Human Body.
YOU HAVE BEEN   gifted with a voice   AND THE opportunity to share it.
•••••••••••••••••••••••••••••••••••••••••••••••••••••••••
Your voice is one of the most powerful healing tools that you have access to.
When you express yourself fully, the Universe will respond and your desires can be met.
Why are you holding back?
The Vocal Awakening course is an adventure that guides you to awaken not only your voice, but your soul,
so that you can live out your full potential and feel FREE!
YOUR VOICE IS Medicine.   
LET YOUR VOICE BE HEARD
AND CREATE YOUR HARMONY.
ALOHA, I AM NOELANI LOVE.
I USED TO BE THAT GIRL.
THE ONE THAT WOULDN'T ANSWER ROLL CALL IN SCHOOL,
I WAS THE GIRL WHO DIDN'T DARE SAY A WORD IN CLASS.
I THOUGHT I WASN'T GOOD ENOUGH.
I HATED PUBLIC SPEAKING. I WOULDN'T BE CAUGHT DEAD SINGING IN PUBLIC.
I THOUGHT I HAD A TERRIBLE VOICE.
(SOUND FAMILIAR? READ ON...)
BUT WHEN I GAVE BIRTH TO MY SON IN THE COMFORT OF MY HOME, SOMETHING WITHIN ME TRANSFORMED.
I FOUND MYSELF MOANING FROM THE DEPTHS OF MY SOULIN THE PRIMALNESS OF LABOR.
I BIRTHED MY SON, AND I BIRTHED MYSELF.
I RECOGNIZED THE SUPERWOMAN THAT I AM.
I WITNESSED THE POWER OF MY OWN SOUNDS TO ALCHEMIZE PAIN INTO PLEASURE.
SO I BEGAN TO PLAY THE UKULELE.
I BEGAN TO PRACTICE YOGA.
IN MY YOGA TEACHER TRAINING IN INDIA, I BEGAN TO EXPLORE
MY VOICE THROUGH SINGING MANTRA.
I STARTED SINGING MANTRAS FOR MY YOGA STUDENTS IN SAVASANA.
I REALIZED MY VOICE IS POWERFUL.
MY STUDENTS BEGAN TO SING WITH ME IN MY YOGA CLASSES.
I REALIZED OUR VOICES TOGETHER ARE POWERFUL.
AND OVER TIME, MY STUDENTS WERE TRANSFORMING WITH THE POWER OF THEIR OWN VOICES.
I WENT THROUGH A BIG BREAK UP (WITH MY PARTNER OF 7 YEARS).
I FELL INTO A DEPRESSION.
I STARTED TO JOURNAL EVERY DAY.
IN TIME, I REALIZED I WAS WRITING MUSIC & CREATING MY SOUL SONGS.
WRITING FROM MY HEART BECAME MY THERAPY.
I was self-medicating with my own lyrics.
MUSIC HAS BECOME A
   constant companion
ALONG THE JOURNEY TO
   release pain & move into the light.
I AM HONORED TO SHARE WITH YOU THE TOOLS I HAVE EMBODIED
SO THAT YOU CAN EXPLORE THE POWER OF YOUR VOICE.
ARE YOU AFRAID OF:
SPEAKING YOUR TRUTH?
SINGING IN PUBLIC?
EXPRESSING YOURSELF?
DO YOU REALIZE THE POWER OF YOUR OWN VOICE?
HAVE YOU EVER WANTED TO WRITE MUSIC?
HAVE YOU HAD AN UKULELE SITTING AROUND FOR MONTHS (OR EVEN YEARS) JUST WAITING FOR THAT ONE DAY YOU'LL LEARN HOW TO PLAY?
DO YOU THINK YOU HAVE A BAD SINGING VOICE?
IF YOU ANSWERED YES TO ANY OF THESE QUESTIONS, YOU ARE NOT ALONE.
I TOTALLY FEEL YOU!
I'VE BEEN THERE SISTER!!
Now is your time to shine.
IT'S ALL ABOUT CHANGING
   your vibration.
YOUR VIBRATION HAS THE POTENTIAL TO RIPPLE OUT TO THE COLLECTIVE.
MUSIC HAS THE POWER TO ALCHEMIZE
suffering into joy.
LET'S PLAY TOGETHER,
AWAKEN YOUR VOICE
AND SET YOUR SOUL FREE!
I AM PASSIONATE ABOUT GUIDING YOU TO ACTIVATE YOUR VOICE
SO THAT YOU CAN BE THE MEDICINE WE ALL NEED!
•••••••••••••••••••••••••••••••••••••••••••••••••••••••••

STOP PLAYING SMALL.

YOU ARE HERE FOR A REASON.

YOU ARE MEANT TO SHARE
YOUR GIFTS & YOUR MAGIC

WE NEED YOU  TO
EXPRESS YOURSELF
AND SHINE YOUR LIGHT!

JOIN US TO AWAKEN YOUR VOICE.





I always loved singing as a child in the comfort of my home, and as I grew up…somehow, somewhere that child-like innocence & playfulness was lost.

I became afraid of speaking my truth & singing in public.
I was even afraid to express my true feelings to my friends.

While birthing my son, I was reborn through the ORGASMIC + PRIMAL sounds that moved through my voice in my all-natural, unmedicated homebirth.
I felt so empowered, like I was SUPERWOMAN!

Since then, I knew I wanted to help other women explore their voice and their potential.

THE COLLECTIVE
   needs you
TO RISE INTO
   your Divine feminine power.
I AM DEVOTED TO SUPPORTING YOU IN
finding your voice, singing your soul songs,
&awakening the collective consciousness.

⇾ activate your voice to new levels of expression

⇾ explore your soul's authentic truth
 
⇾ tap into your natural, intuitive + creative energy

⇾ empower yourself to sing your heart songs

⇾ release fear of being authentically seen & heard

⇾ remove blockages in your throat chakra

⇾ let go of trauma that has been stored in your voice


⇾ create meaningful change in your life + for the world
During the 5 weeks of our course, you will learn
how to:

♪ play the ukulele (you really can do it!)

♪ view your body is an instrument of Divine creation.

♪ write + sing original songs from your soul

♪ song-writing skill development  

♪ practice (breath work) exercises to enhance your voice

♪ sing Sanskrit mantra & Hawaiian chant

♪ activate new frequencies within your DNA

♪ communicate through compassionate communication

♪ create empowering habits that will impact your life

♪ play all of the songs/chants on my Lakshmi Lullabies album because you will all receive the NEW Lakshmi Lullabies songbook in an online PDF format!

⇾ activate your voice to new levels of expression

⇾ explore your soul's authentic truth
 
⇾ tap into your natural, intuitive + creative energy

⇾ empower yourself to sing your soul songs

⇾ release fear of being authentically seen & heard

⇾ remove blockages in your womb + throat chakra

⇾ let go of trauma that has been stored in your womb + voice


⇾ create meaningful change in your life + for the world
⇾A 5-WEEK ADVENTURE WITH SUPPORTIVE SOUL SISTERS
⇾5 LIVE (2 hour) ZOOM CLASSES WITH NOELANI & YOUR FELLOW STUDENTS
⇾PRIVATE GROUP TO KEEP YOU ACCOUNTABLE & ENGAGED
⇾LAKSHMI LULLABIES ALBUM UKULELE SONGBOOK DOWNLOAD
⇾JOURNAL PROMPTS TO INSPIRE YOUR SOUL SONGS
⇾BREATHWORK PRACTICES TO ACTIVATE YOUR VOICE
⇾EXPLORATION, REBIRTH, JOY, PLEASURE, & LOTS OF FUN
⇾A GIFTED MALACHITE NECKLACE
(Malachite is a protective stone to support the happiest, healthiest version of you.)
SUMMER 2023 DATES:

Thursday, August 10

Thursday, August 17

Thursday, August 14

Thursday, August 31

Tuesday, Sept 5

at 1pm HST, 4pm PST, 7pm EST

MODULES ARE BASED ON THE 5 ELEMENTS:
1:
EARTH
LET'S BUILD A FOUNDATION TOGETHER.
COME ALIVE, BE REBORN AND REWRITE THE STORY ABOUT YOUR VOICE.
IN OUR INTRODUCTORY CLASS, YOU WILL BE LED THROUGH AN EXERCISE TO LEARN WHY YOU ARE AFRAID TO EXPRESS YOURSELF FULLY. BY UNDERSTANDING WHY, WE CAN RELEASE THIS LIMITING BLOCK.
YOU WILL LEARN THE "GANAPATI" MANTRA
2:
WATER
ACTIVATE THE DIVINE FEMININE ENERGY OF SHAKTI PASSION WITHIN YOU.
DISCOVER THE VOICE OF YOUR WOMB SPACE WITH A GUIDED WOMB MEDITATION.
YOU WILL LEARN THE "LAKSHMI" MANTRA.
3:
FIRE
EXPLORE YOUR PURPOSE WITH YOUR VOICE.
LET'S BURN AWAY THE OLD THOUGHT FORMS AND CREATE NEW TERRITORY WITHIN YOU.
REMEMBER WHAT YOU HAVE COME HERE FOR.
YOU WILL LEARN THE MANTRA "OM NAMAH SHIVAYA"
4:
AIR
LET YOUR SONG MOVE THROUGH YOU TO CREATE CHANGE.
YOUR EXPRESSION IS NEEDED FOR ALL OF HUMANITY.
YOUR VOICE IS UNIQUE AND WE ARE READY FOR YOU TO BE EXPOSED.
YOU WILL LEARN THE HAWAIIAN CHANT "E HO MAI"
5:
ETHER
LET YOUR UNIQUE VOICE BE HEARD BY YOUR COMMUNITY.
WE SEE YOU. WE LOVE YOU. WE SUPPORT YOU.
YOU WILL LEARN THE MANTRA "LOKAH SAMASTAH SUKHINO BHAVANTU"
Course dates are:
Thursday, August 10
Thursday, August 17
Thursday, August 24
Thursday, August 31
Tuesday, Sept 5
at 1pm HST/4pm PST/7pm EST
Recorded replays will be available within 24 hours.
This course is for EVERYONE.
If you are a mother wanting to sing with your children, a yoga teacher wanting to play for your students, or you just want to play at a jam session with friends, this is for you.
You do not have to play any instrument or even sing to take this course.
You will be guided with love, patience & humor!
CAN I TAKE THIS COURSE IF I DON'T WANT TO SING OR PLAY PROFESSIONALLY?
Of course!
Singing and playing music for yourself is one of the most powerful natural healing tools.
I have healed myself through many breakups + hardships through music. The songs that move through me are the WORDS I NEEDED TO HEAR to shift my vibration.
I desire to empower you to heal yourself through your voice, no matter what you desire to do with your new skill.
WHAT HAPPENS WHEN I JOIN THE COURSE?

Your soul says YES to a new version of you.
You will receive an email from me with all of the juicy details regarding the course so that you can prepare yourself!
EARLY BIRD PRICING:
$444 (Priestess)
or $555 (Goddess)
Early Bird pricing is 50% off the regular prices (listed below,) and ends August 5.
Priestess
$888
YOU RECEIVE:
⤞ 5 LIVE ZOOM calls with Noelani and our sacred group to awaken your voice and learn how to play the ukulele.  
(Calls are about 2 hours and will include time for Q&A)
⤞ our special edition Malachite necklace.
⤞ Lakshmi Lullabies Songbook in PDF form
Goddess
$1111
YOU RECEIVE:
⤞ everything included in the Priestess option.  
⤞2 (30 min) private 1x1 calls with Noelani to discuss songwriting/blocks/anything your heart desires.
This is an opportunity to dive deeper into your personal journey so you can explore you full potential.
(Calls must be completed by 9/7/2023)
Join with a Friend
Bring a friend along and SAVE with our BOGO deal!
Buy One, Get one Half off:
Early Bird: $444 for you, $222 for a friend
Priestess: $888 for you, $444 for a friend
Goddess: $1111 for you, $555 for a friend
USE CODE: BOGO VOCAL to get 50% off the purchase of a second course (for a friend).
•••••••••••••••••••••••••••••••
DON'T HAVE THE FULL PAYMENT NOW?
I WANT THIS TO WORK FOR YOU.
VIEW OUR PAYMENT PLANS:
Priestess:
Early Bird: $444 2 payments of $244
Regular: $888 2 payments of $488
Goddess:
Early Bird: $555 2 payments of $333
Regular: $1111 2 payments of $599
Full payment must be completed by August 24, 2023.
Have questions about a payment plan?
BONUS:
ALL PARTICIPANTS HAVE ACCESS TO...
⤞ the "Lakshmi Lullabies" album songbook PDF so that you can learn and share all of the songs from my first album!
⤞ an exclusive 15% off ALL Noelani Hawaii Jewelry through April 2023.
⤞ our private Instagram group so that you can meet other students in the course, connect, and share your journeys!
⤞ our private online portal for coursework, assignments + resources.
⤞ a curated Divine Feminine Awakening playlist in Spotify that features many of my personal favorite female musicians who inspire me to sing from my heart!
I am Noelani Hails Love:
a mother, designer, songstress & medicine woman.
The work I do is in service to the evolution and awakening of consciousness on planet Earth. My jewelry designs, music and experiential offerings are created to awaken the divine light within you.
With a varied background of studies in Hawaiian music, training in Kundalini yoga, Sanskrit mantra, & Spanish medicine music, I love connecting ancient wisdom to modern day life with humor and grace.
Through this process, I have been led to writing music & singing songs that I have channeled through my heart.
My music is an invitation to sing along as you activate the power of your own voice.
I desire to support you in channeling your own soul songs, expressing what your heart desires to share.
I love pushing boundaries, getting my clients uncomfortable and experiencing new heights of pleasure and possibilities beyond what you can imagine.
I desire to inspire and empower YOU to shine YOUR light and activate YOUR soul's purpose with depth and meaning, so that YOU can remember WHO YOU ARE + WHY YOU CAME HERE.
ARE YOU READY?
LET'S DO THIS SISTER!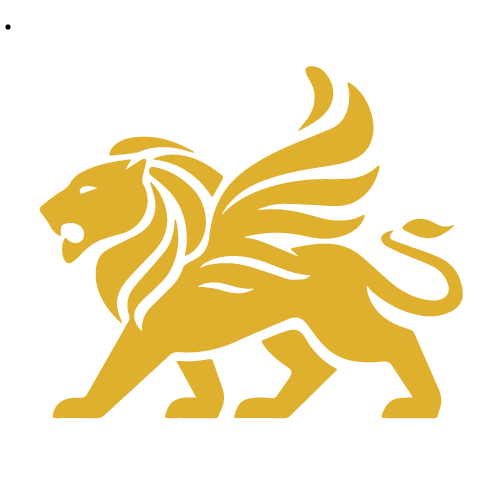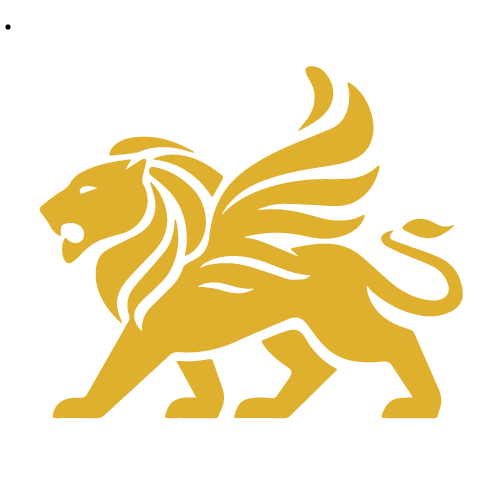 THE LION'S GATE PORTAL IS OPENED...
The Sun entering the Zodiac sign of Leo
(the Lion)
The numerology of 8/8 (August 8th)

The rising of the star Sirius