About Bannner
Noelani love
sound alchemist • jewelry designer • mother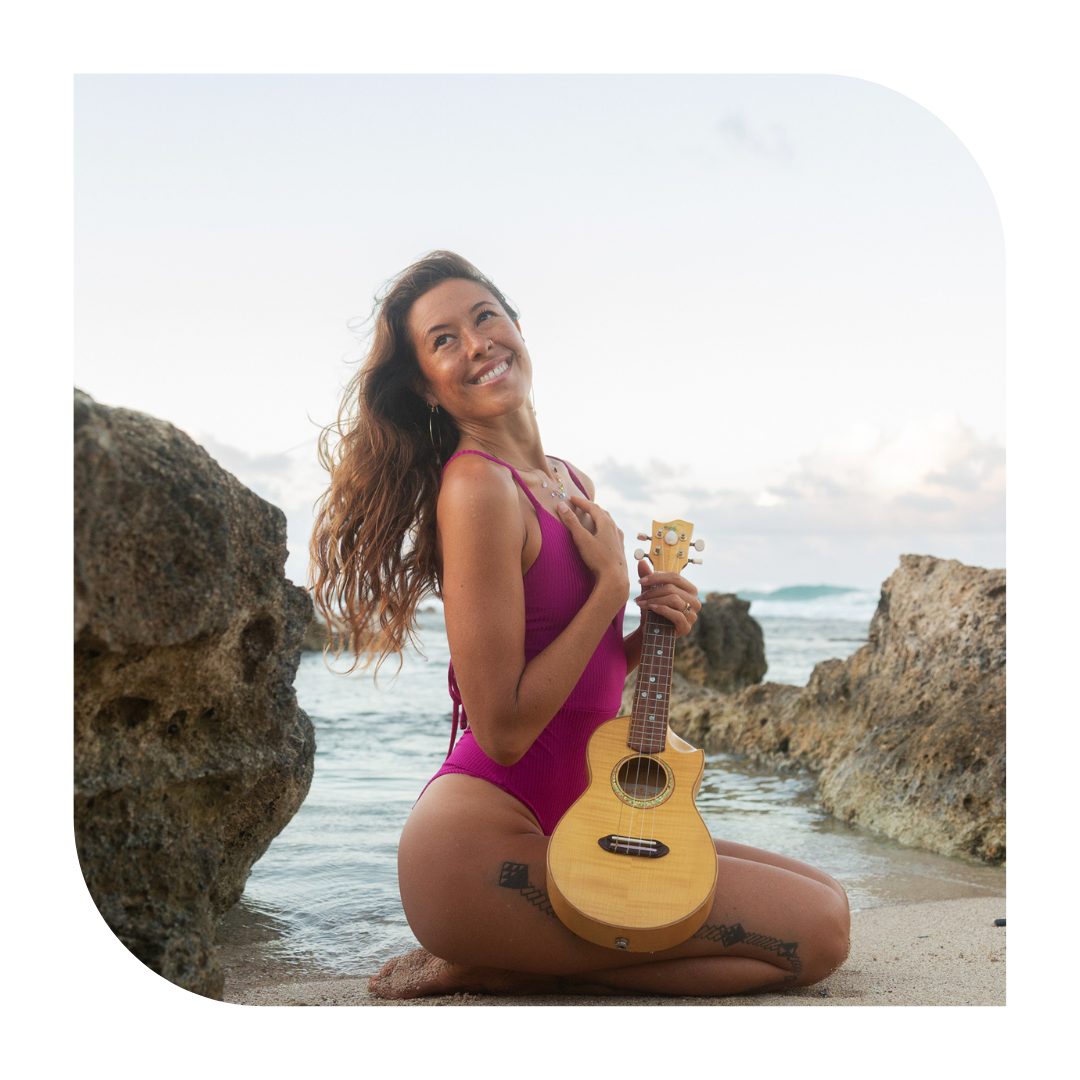 WE ARE THE ONES WE'VE
BEEN WAITING FOR.
Hawaiian artist Noelani Love is a living embodiment of Aloha Spirit. As a singer, sound alchemist and jewelry designer, she channels high frequency divine codes for our collective awakening.
With the intention to express universal love and activate the light within, she unifies and harmonizes through all of her creations.
As a mother, surfer, yoga teacher and musician, Noelani's motto is "Ride the waves with ease and grace" as she finds much of her inspiration from the ocean.
As a trained Hula dancer and Hawaiian oli (traditional chant), as well as training in Kundalini and Vinyasa yoga, Sanskrit mantra, Noelani enjoys connecting ancient wisdom to modern-day life with humor and grace. Her offerings blend yoga, ecstatic dance and crystal sound bowl journeys with original ukulele music, light language and Hawaiian chant to take the participant on a powerful healing journey. Love's music is an invitation to sing along and experience the power of your own voice.